Barcelona are closely monitoring the progress of Amidou Doumbouya from FC Sochaux-Montbeliard, according to L'Equipe via Sport.
The 15-year-old is drawing interest from Barca and several other clubs.
The Blaugrana are keen on signing the Sochaux prodigy once he turns 16 later this year.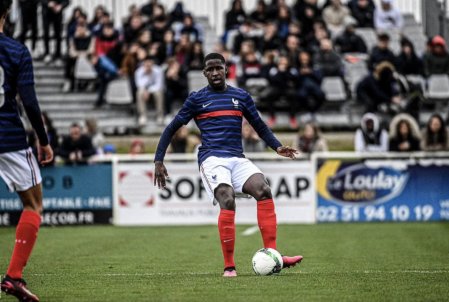 Doumbouya, who hails from Bourges in France, started his youth career with ES Moulon Bourges, a local club. After spending five years with his hometown club, he joined Bourges F18 in 2019 but quickly moved to FC Sochaux-Montbéliard the following year.
Doumbouya has already made four appearances for the French under-16 team, showcasing his impressive abilities. Barcelona are among the potential suitors of the young talent, as the club are renowned for constantly searching for promising additions to La Masia, that has produced some of the world's best talents. Recent reports have also linked the Catalan giants with other young players, including Kaua Elias.
In addition to their recent signing of Lamine Yamal, Barcelona have their sights set on another promising young talent, Amidou Doumbouya, who is the same age as Yamal.
The young midfielder has been on Barcelona's radar for some time, but they face competition from Bundesliga club SC Freiburg in the race to sign him. However, it is uncertain whether Doumbouya wants to leave FC Sochaux-Montbéliard after only one year.
Joining La Masia could significantly accelerate Doumbouya's development, and it remains to be seen if the La Liga giants can persuade the youngster to move to Spain for his formative years. For now, the Catalan giants are closely monitoring Doumbouya's progress in France.