The Spanish media has been filled with speculation that Real Madrid could land the 'galactico' signing of Brazilian star Neymar this summer, with the player apparently keen to engineer a departure from PSG. However, there have been doubts whether he would be compatible with Cristiano Ronaldo.
His record-breaking move from Barcelona to PSG last summer was the biggest deal in football history, causing a domino effect of huge transfer spending at the leading clubs throughout Europe. The French club didn't shy away from the massive investment, seeing the capture of Neymar as a genuine coup. It was one that they hoped would lay the foundations on which to build a side capable of conquering the Champions League.
It's not without some irony that PSG were eliminated from the 2017-18 edition of the Champions League by Real Madrid, after Neymar suffered a broken bone in his foot and missed the crucial second leg against the Spanish giants, who are now in hot pursuit of his signature.
Having recovered from that injury, Neymar will undoubtedly be a key figure for his national team at the 2018 World Cup in Russia, but the player could also be distracted by what could prove to be his next blockbuster transfer move if it hasn't already been concluded ahead of the group stage commencing in June.
For what already looks set to be the key transfer saga of the coming summer, Real Madrid will inevitably face a major obstacle preventing any swift conclusion to a potential deal. The owner of PSG and Emir of Qatar, Tamim bin Khalifa Al-Thani, simply doesn't want to sell his club's star player. However, according to Marca, Neymar's father has already set the wheels in motion, making it clear that his son now wants to depart the Parisian side.
Despite talk of a fee that could be in excess of €300 million, plus a stratospheric salary that would make him the highest-paid player at the Santiago Bernabeu, Real Madrid supremo Florentino Perez regards the potential capture of Neymar as an opportunity that simply cannot be missed. Especially given the 26-year-old apparently indicated he'd be willing to force a move.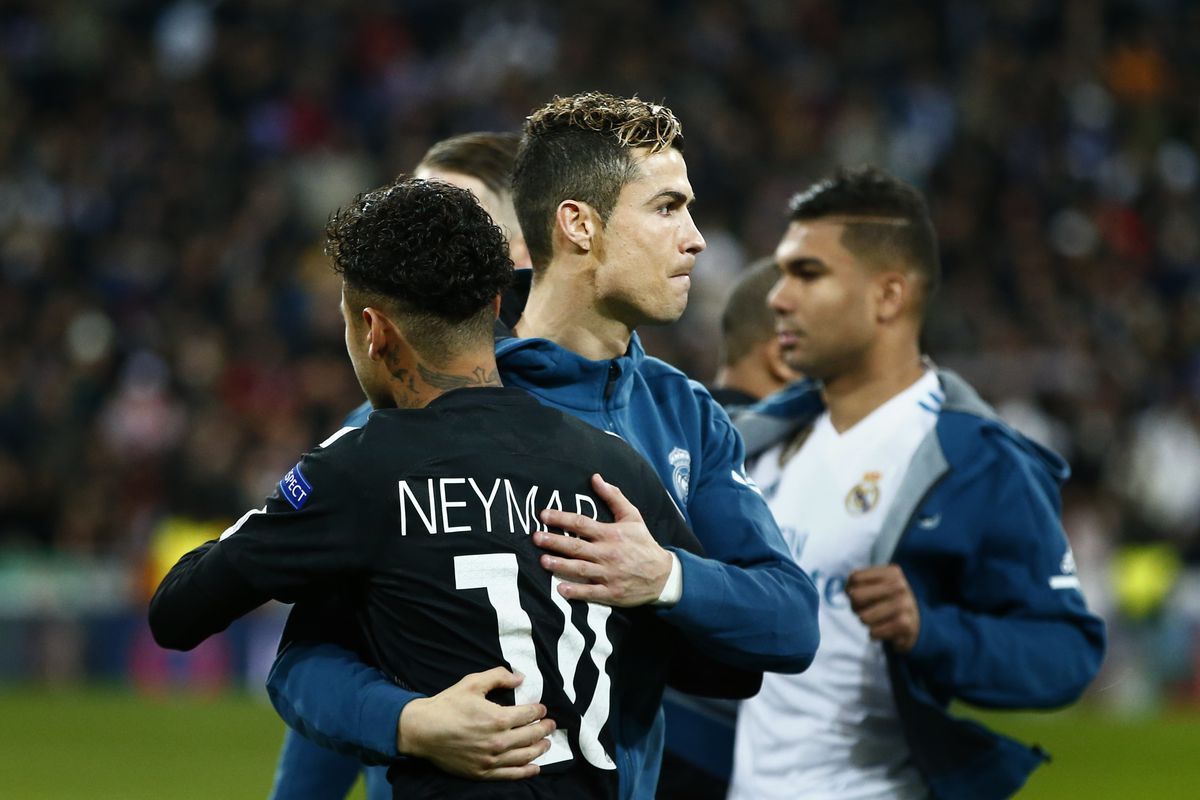 Of course, this is a transfer deal that could also cause some considerable friction and financial juggling at Real Madrid, with Cristiano Ronaldo due to negotiate a salary increase ahead of the 2018-19 campaign. The Portuguese star is currently the highest earner at the Spanish club and will be reluctant to see that change or his own status in the team be affected in any way.
There's also the question of whether Neymar and Ronaldo would be compatible on the pitch, which has been a hot topic of discussion on Spanish TV and radio shows of late, as a potential Neymar transfer dominates the headlines. Nevertheless, as observed by Madrid-based AS, head coach Zinedine Zidane doesn't see any potential problems. "The best can always play together, on the pitch there's always chemistry between the best," the Frenchman insisted at a recent press conference.
Just as Barcelona were left frustrated by Neymar's unexpected Camp Nou exit last summer, PSG are now seemingly in the same position. Neither will be happy to see the Brazilian sign for Real Madrid, least of all the Catalan giants, where a frosty atmosphere would certainly await.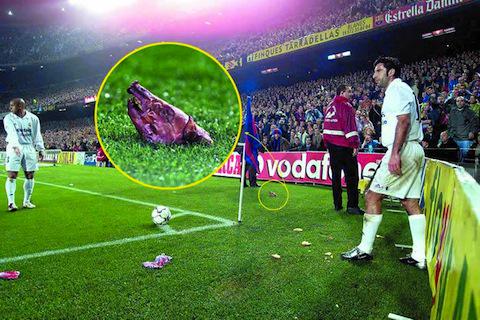 Luis Figo famously had a pig's head tossed at him, amongst other things, during one El Clasico encounter in 2002 after switching loyalties between the two sides, much to the anger of the Barça fans. One can only wonder at the animosity that Neymar would face at the Camp Nou, if he appears there in the white of Real Madrid next season.