Real Madrid have allegedly earmarked Atletico Madrid midfielder Thomas Partey as their top January transfer targets.
According to reports in Spain, Real manager Zinedine Zidane was left hugely impressed with Partey's performance in a goalless draw on Saturday night, leaving the Los Blancos coach to consider an offer in January.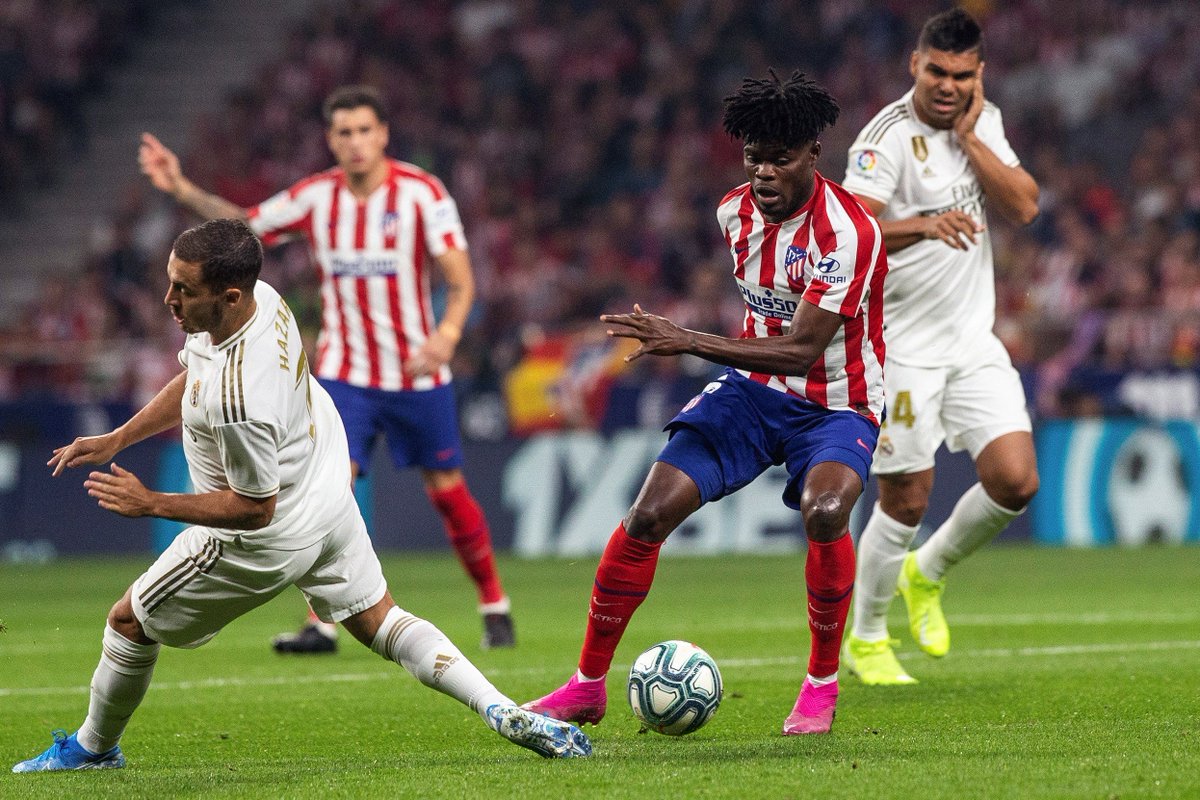 However, Los Rojiblancos are unlikely to be interested in parting ways with the 26-year-old midfielder, especially after a faboulous performance against their biggest rivals.
The Ghana international also has just under four years left on his contract, putting Diego Simeone's side in a strong position to rebuff any bids which may be received in the future.
Partey has made seven appearances for Atletico so far this season.