Manchester United are reportedly gearing up to make a formidable move for the highly talented Monaco defender Vanderson in the summer transfer window.
The Red Devils currently boasts the services of Aaron Wan-Bissaka and Diogo Dalot as their senior right-back options. However, the former, Wan-Bissaka, endured a frustrating spell, finding himself confined to a mere four minutes of Premier League action prior to the World Cup hiatus. Consequently, rumours began swirling about a potential departure for the 25-year-old Englishman during the January transfer window.
As the curtains draw close on the current campaign, either Wan-Bissaka or Dalot might be offloaded to pave the way for a fresh face to grace the right-back position ahead of the highly anticipated 2023-24 season.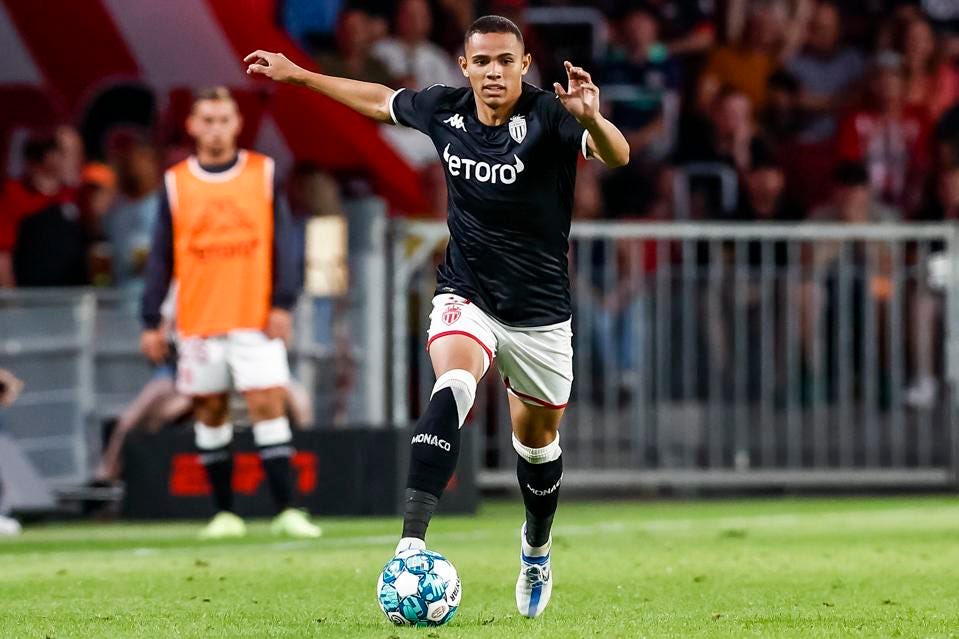 Reports from the esteemed RMC Sport have surfaced, revealing Manchester United's intentions to pursue Monaco stalwart Vanderson as their prime transfer target. The 23-year-old has attracted the discerning gaze of United's recruitment team, who are now ready to take concrete action by submitting a compelling offer.
As the transfer window approaches, football enthusiasts worldwide eagerly await further developments regarding Manchester United's pursuit of Vanderson and the potential ripple effect it could have on the football landscape. The captivating summer transfer saga continues to unfold, adding yet another layer of excitement to the beautiful game.
As the thrilling Ligue 1 season reaches its climax, AS Monaco finds themselves in a precarious situation, sitting in fourth place with only six games remaining. The gap separating them from the coveted Champions League spots stands at a formidable five points.
Vanderson has a contract until June 2027. Hence, the Ligue 1 outfit holds a strong position when it comes to negotiating a potential transfer fee for the Brazilian prodigy.
The upcoming summer transfer window promises to be an intriguing battleground, with Manchester United emerging as a frontrunner in the race for Vanderson's signature. However, they may face stiff competition from undisclosed Premier League clubs who are also believed to be closely monitoring the youngster's progress.