The esteemed British lifestyle brand Lyle & Scott are embarking on its largest brand campaign to date with a new global initiative aimed at supporting grassroots football. The initiative, called 'Kits for Clubs,' pays homage to the brand's historical ties to football by providing free, tailor-made football kits to amateur teams and small clubs worldwide. In the first year, the brand has pledged a substantial seven-figure investment, and the campaign is set to expand, ultimately benefiting tens of thousands of devoted grassroots football players around the globe.
As the financial gap between grassroots and elite football widens, Lyle & Scott recognises the underappreciated efforts and dedication of amateur football heroes. Many small local communities struggle to keep their clubs afloat due to the lack of funding from higher levels of the sport. In response, the 'Kits for Clubs' campaign aims to lend a helping hand to these financially challenged teams by alleviating the burden of purchasing new kits.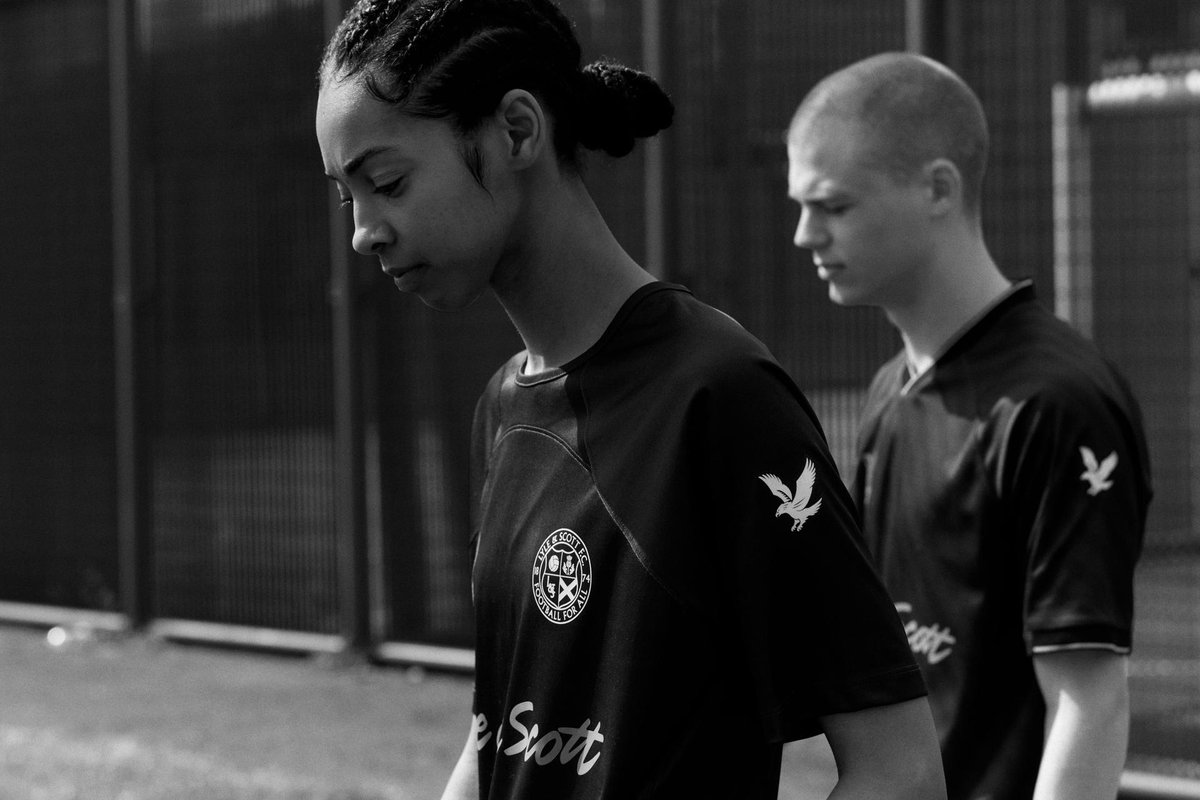 Applying for the kits is a straightforward process. Clubs can submit their requests through a simple online form found at https://kitsforclubs.lyleandscott.com. All types of clubs, whether 5, 7, or 11-a-side, freestylers, pub teams, or mid-week footballers, are encouraged to apply for complimentary football kits to ease the financial strain for the upcoming season. An expert panel will thoroughly review each application to determine which teams will receive the prestigious Lyle & Scott football kits.
The kits, designed in-house and crafted using the brand's time-honoured production methods, pay tribute to Lyle & Scott's 150 years of heritage, combining expertise in fashion, football, and performance products. The range offers a variety of shirts, including an Argyle pattern and a thistle-inspired design for those seeking something striking, as well as classic designs for traditional football enthusiasts. The kits' colours, black, gold, and white, complement the elevated designs, leveraging the strong connection between premium fashion and football that has grown significantly in the past two decades. Feedback from the chosen clubs will be utilised to further enhance the product range in future seasons.
To emphasise their commitment to individual clubs, all kits will be meticulously hand-finished in Scotland, specifically in the brand's hometown of Hawick. Additionally, clubs will have the opportunity to customise the kits with their player numbers and crests. For newly formed teams lacking a club crest, Lyle & Scott will go the extra mile by collaborating with them to design a unique identity.
Ben Gunn, Lyle & Scott's Brand & Marketing Director, expressed immense pride in the 'Kits for Clubs' initiative. Acknowledging the challenges faced by grassroots football due to inadequate funding and support, Gunn highlighted the power of football shirts in fostering a sense of identity and confidence among players, regardless of their skill level. He emphasised the campaign's goal of making football accessible to anyone, anywhere, while championing inclusivity, diversity, and supporting those in need.
The 'Kits for Clubs' campaign, spanning a decade, demonstrates Lyle & Scott's dedication to addressing the funding and infrastructure needs of grassroots football. Interested clubs can apply for the kits through the dedicated page at https://kitsforclubs.lyleandscott.com. As a brand that values inclusivity and seeks to lead positive change within football, Lyle & Scott aims to make a lasting impact on the wider football community by prioritising those who need support the most.