Since Jurgen Klopp first arrived at Liverpool back in October 2015, the reigning champions of Europe have consistently been linked with some of Germany's emerging young stars, including prolific striker, Timo Werner. The RB Leipzig attacker has, of late, been very complimentary to the Merseyside club and, more specifically, Jurgen Klopp, labelling the 52-year-old as the best coach in the world.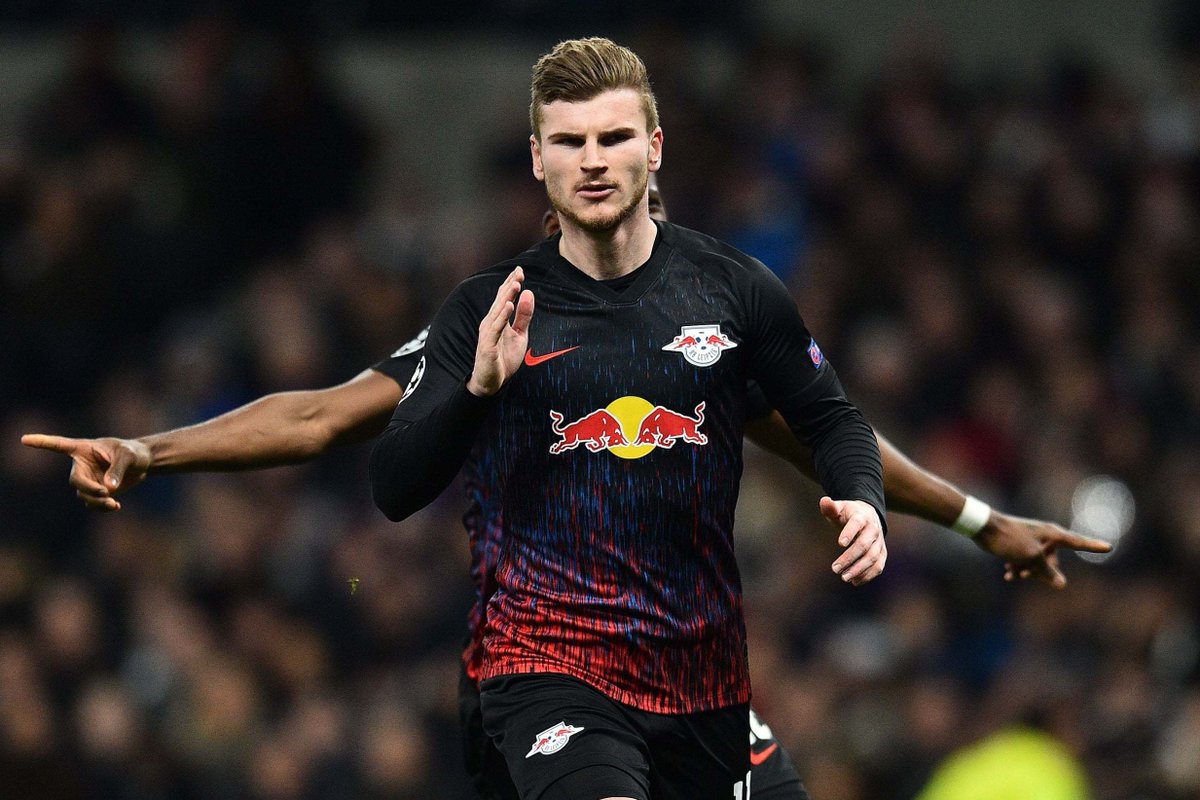 As speculation continues to mount over Werner's future, we're going to consider what he could bring to Liverpool and how he would fit in.  
What He Would Offer Jurgen Klopp's Side
There can be no questions that Roberto Firmino is central to the way that Liverpool play by leading the line with a high press and making selfless runs to create space for both Mohamed Salah and Sadio Mane. However, at the time of writing, the Brazilian is yet to score at Anfield this season in the Premier League. That said, Firmino has been involved in 15 goals in 27 matches in England's top-flight, which highlights his importance to the team.
The former Hoffenheim attacker has never been an out-and-out goalscorer like Sergio Aguero, for example, but he is highly effective in the role that he plays. While Liverpool's squad doesn't need wholesale changes, Werner would certainly offer Klopp a different offensive option.
After the 33-game mark in all competitions, Leipzig's German striker had scored 27 goals and assisted a further 11. Werner is currently 5/2 as of February 28th to finish the season as the Bundesliga's top scorer, ahead of the likes of Jadon Sancho and Robert Lewandowski. Alongside his goalscoring capabilities, Werner has also developed his versatility since showcasing his skills at the Red Bull Arena, as he is now more than comfortable playing off the left flank.  
The Need for Competition
Speculation has it that Werner has a release clause of approximately £50 million, making him one of the most sought-after players in world football. Following Leipzig's 1-0 win over Tottenham in the Champions League, the 23-year-old suggested that Liverpool's attack-minded style of play would suit him. Crucially, the Reds' Guinean midfielder, Naby Keita, who has previously played with Werner back in Germany, has been able to make the transition from Leipzig to Merseyside, illustrating that the styles are somewhat similar.
While it may be argued that a move to Merseyside wouldn't make sense for Werner as he'll likely be behind Firmino, Mane, and Salah in the pecking order, the runaway Premier League leaders require deeper attacking competition with the Olympics and African Cup of Nations reportedly set to take away two of their main stars. Additionally, Werner's versatility would be a real asset to Liverpool. Not only could he rotate with Firmino, but he could also start in place of Mane down the left-hand side of the field when needed.
Liverpool and Werner Makes Sense
Ultimately, if Klopp truly wants Werner, then a move to Merseyside could be a match made in heaven for all parties. The German's consistency, eye for a goal, pace, and work ethic makes him an ideal player to fit into the style of play that Liverpool's 52-year-old manager opts to play. While the chase for European glory and titles races will be the main focus for both the Leipzig striker and the reigning champions of Europe, each will have an eye on the future with the season nearing its conclusion.