Real Madrid are planning an audacious swoop for Thibaut Courtois from Chelsea this summer.
The 24-year-old is a long-term target of Los Blancos, having been linked with the European champions ever since they missed out on signing Manchester United's David de Gea in 2015.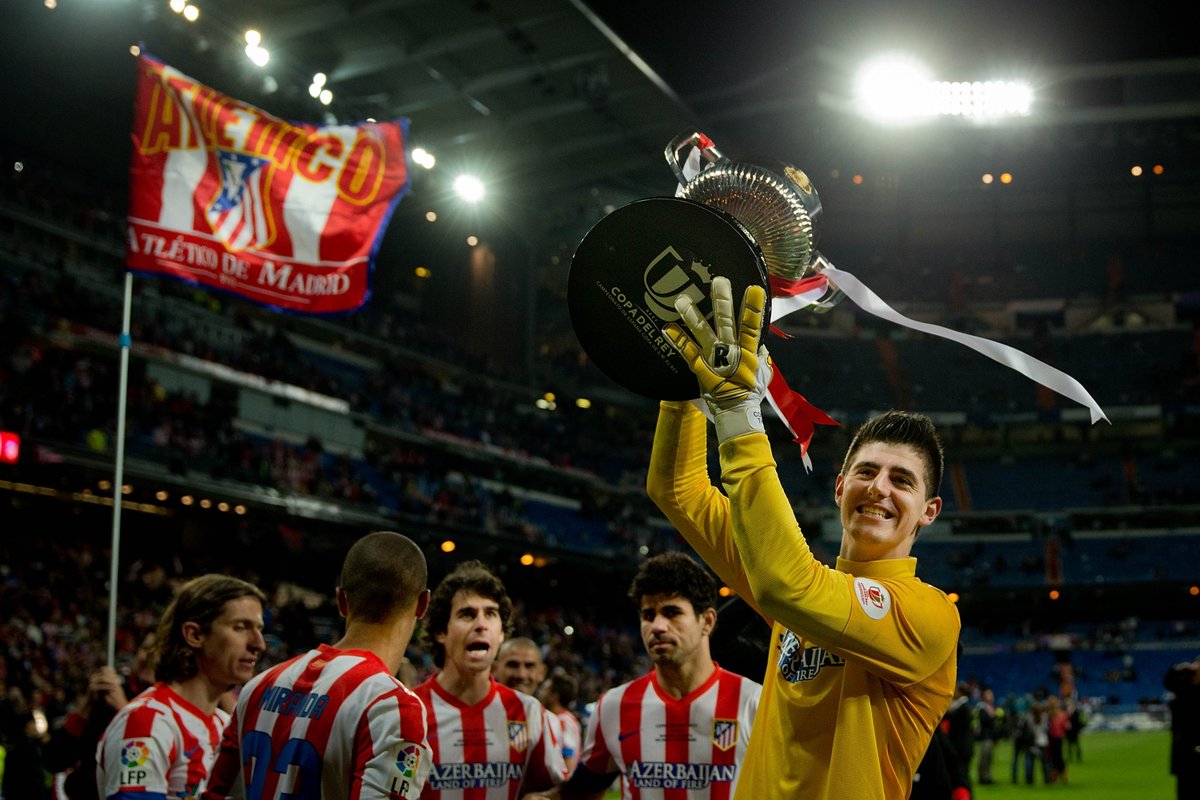 According to the Guardian, the La Liga giants are still preparing a strategy they hope will allow them to bring the Belgian international away from the Premier League leaders.
The news has caught the attention of Chelsea supporters, who have taken to Twitter to react to the rumours linking Courtois to Real Madrid.
Courtois and Hazard being linked to Madrid is becoming very tiresome. Take a hint Perez, they're not going anywhere. Please go away. #CFC

— Tom Andrews (@CarefreeTom_182) March 24, 2017
Morata and James Rodriguez for Hazard and Courtois, not really a fair piece of business really, we can't lose Hazard unless we buy Sanchez.

— Brainstorm (@Brian_Obilo) March 24, 2017
Abramovich​ n conte won't let both players leave… Probably only hazard will go.#transferanalysis 101 ? https://t.co/u97U3iIYxH

— Captain Fantastic (@iamyoungindian) March 24, 2017
@5mintillzeitnot Chelsea don't sell their best palyers. Hazard also has 3 more years to his current deal.

— Eddie (@ConteMind26) March 24, 2017
Really hope and pray we don't sell Hazard, the man is a God. Easily our best player plus he'll be very hard to replace. #Hazard

— Matty Lyden (New) (@MattyLyden) March 23, 2017
Players like Hazard are not replaced, but we will adjust to the situation

I would rather have Lukaku over Morata https://t.co/OuUA689r1d

— Thuso Ka Bontlenyane (@am_thuso) March 24, 2017
Unless Real shift Ronaldo to ST (they won't) I can't see Hazard joining Real. Even if they sell James and Isco.

— Johhyn Edwards (@GlideLikeBoga) March 22, 2017
I'd sell Thibaut Courtois to bring Anthony Lopes. Yes. #CFC

— Franco (@franco_47nm) March 16, 2017
@iatedepays I can see morata at Chelsea but not Hazard leaving. Abramovic wouldn't let that happen

— FootyIndex (@FootyIndexLive) March 24, 2017
??Exchange? TF? As if Hazard and Morata are of the same value.. FOH Madrid https://t.co/cmpZtPJOjG

— Young Sinatra (@LloydMophakedi) March 24, 2017