Manchester City and Sunderland are gearing up for the first major final of the season in the Capital One Cup Final to be held in Wembley on Sunday 2nd March 2014.
This Final will have 22 stars, but there are some talented stars who could be the game changer. So, we bring you the Top 5 players who could perform better than others and make an impact in the Capital One Cup Final.
1) Vito Mannone (Sunderland)
Sunderland goalkeeper Vito Mannone has been in excellent form since he made into the Black Cats' first team. The Italian shotstopper will be a busy man in this game with his impressive displays.
2) Alvaro Negredo (Manchester City)
Manchester City striker Alvaro Negredo has managed himself as well settled at the Etihad Stadium since his arrival from Sevilla in 2013. The Spain international could be the key-player who could leave a huge impact in the Final with his superb displays and might likely to cause Black Cats defence.
3) Fabio Borini (Sunderland)
With a season-long loan move from Liverpool in 2013, The Italian striker Fabio Borini has been in outstanding form this season, has scored five goals in 27 games in all competition for the Black Cat. Although, Borini is capable of filling void spaces in City's defence as well.
4) Adam Johnson (Sunderland)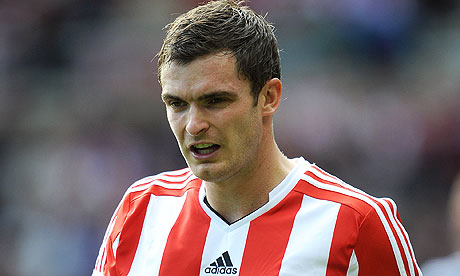 Sunderland winger Adam Johnson could be the man who can make some trouble for Manuel Pellegrini with his fearsome pace and cutting inside coupled style.
5) Vincent Kompany (Manchester City)
The Belgian international is capable of playing centre back and defensive midfield. The 27-year-old defender has got the potential to make an impact in the Final from the heart of City's defence.
These above stars will be the top five players of the Capital One Cup Final, which i think that could make some major role, What do you think of these ? Let us know your top five stars by commenting below.