Arsenal forward Theo Walcott is indeed the most underrated player in the Premier League this season.
The 27-year-old has got some pace, been coached by one of the world's greatest managers and plays alongside some of the high-profile players in the game.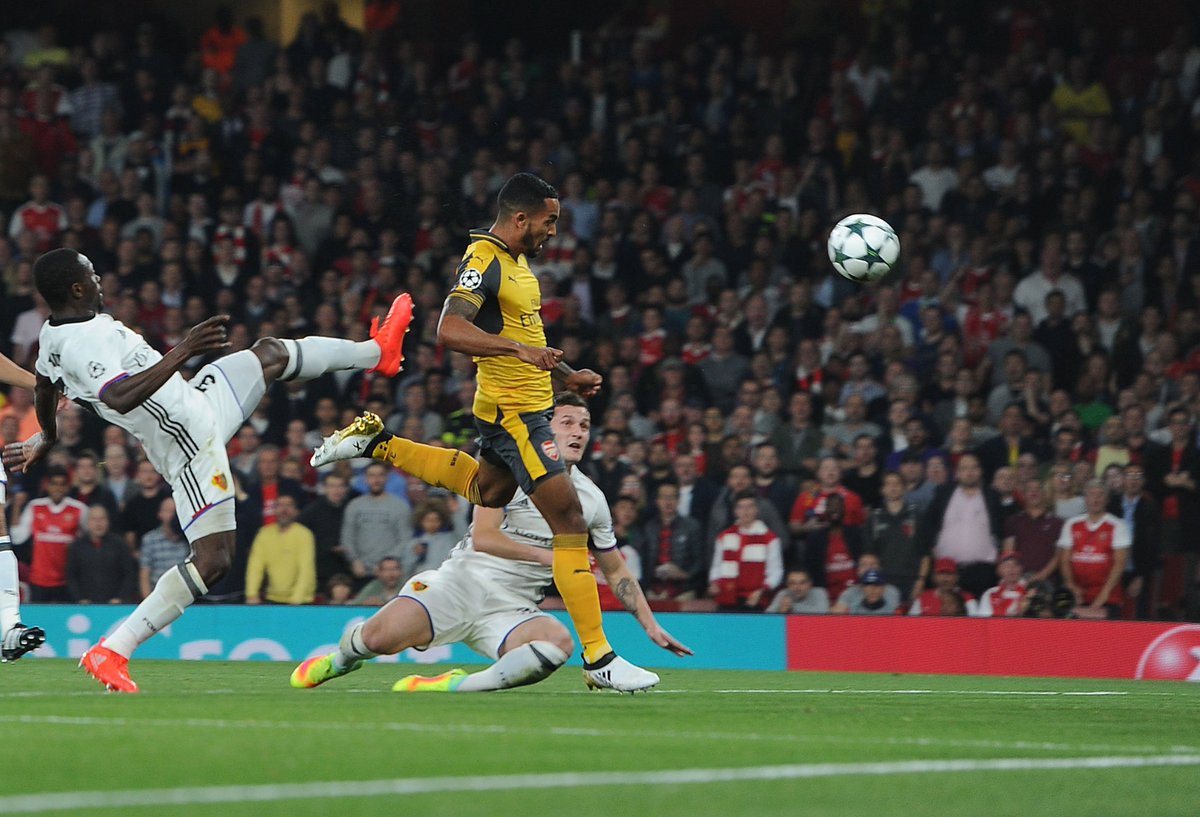 Walcott scored tow stunning goals as Gunners put in a dominant home display against FC Basel on Wednesday night in the Champions League encounter.
Walcott's impressive style of display continued with a match-winning performance here at Emirates. His header was excellent and some of his performance over the past few games was supreme.
Here is how Arsenal fans react on Walcott's stunning form..!
I've always rated Walcott

— Wahaha~ (@muhdrills) September 28, 2016
Theo walcott… never doubted you at all ??

— Djazairi (@BendifsBants) September 28, 2016
I owe Walcott the biggest apology.

— Hector Baellerin (@bae_llerin) September 28, 2016
IN WALCOTT WE TRUST

— Sha (@sashamaisarah_) September 28, 2016
Walcott finally get good yes

— Keon Beckles (@keonbecky) September 28, 2016
Is it Walcott or overmars in a mask? Just brilliant

— Sarbajit Das (@SarbajitDas14) September 28, 2016
Alright Mr in the No14 shirt who are you and your what have you done with the real THEO WALCOTT???

— Sean baker (@seanbaker87) September 28, 2016
Totally surreal from Walcott. I can't believe what I'm seeing.

— ⚽️ is a Country (@FutbolsaCountry) September 28, 2016
Gotta delete them old Walcott tweets.

— D A D D Y サ (@santasbaIlsack) September 28, 2016
Walcott's season trust me

— • (@VivaLaGiroud) September 28, 2016