In a surprising turn of events, Newcastle United has emerged as a potential destination for Brazilian midfielder Arthur Melo, despite his lackluster loan spell at Liverpool last season.
Reports suggest that the Magpies are considering making a move for the talented player, with Juventus demanding a hefty loan fee and a €20 million purchase option for his transfer.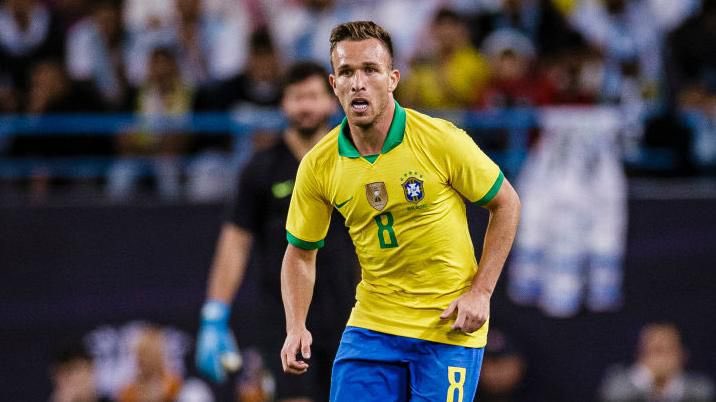 The Liverpool Loan Fiasco:
Arthur Melo's loan stint at Liverpool turned out to be far from fruitful, as he failed to make a single appearance in the Premier League. The Brazilian international, who was expected to add depth and quality to the midfield, spent most of his time on the sidelines, unable to showcase his true potential.
Newcastle United's Surprise Interest:
Despite his underwhelming performance at Liverpool, Newcastle United sees an opportunity to provide Arthur Melo with another chance to prove himself in the highly competitive Premier League. The Magpies are aware of their need for midfield reinforcements and believes that the 26-year-old could be a valuable asset, provided he can stay fit and regain his form.
A Gamble Worth Taking?
While Arthur Melo's potential signing may raise eyebrows among Newcastle fans, the club is in dire need of quality midfielders to strengthen their squad, especially now that they have secured a spot in the prestigious Champions League. With weekly battles against Europe's elite on the horizon, the Magpies cannot afford to overlook the importance of bolstering their roster in the summer transfer window.
Quality vs. Availability:
Undoubtedly, Arthur possesses the talent and skills to make a difference in Newcastle's midfield. However, his recurring availability issues are a major cause for concern. Signing him would undoubtedly be a gamble, and it remains to be seen whether the club is willing to take such a risk. Alternatively, a loan move might be an ideal compromise, benefiting all parties involved.
Negotiations with Juventus:
It is evident that Melo does not have a future at Juventus, making his permanent departure from the Italian outfit inevitable. The success of a potential transfer to Newcastle United hinges on the negotiations between the two clubs. Juventus are likely to demand a considerable loan fee and a €20 million purchase option, seeking to offload the Brazilian permanently.
Aim Higher, Newcastle:
As one of the wealthiest clubs in the world, Newcastle United certainly have the financial resources to attract top-quality players. Considering their aspirations for the upcoming season, the Magpies should set their sights higher and aim to bring in someone who can make an instant impact at the club. While Arthur's potential arrival could add depth, the club must carefully weigh their options to ensure a successful transition.
Conclusion:
The rumoured interest of Newcastle United in Arthur Melo may come as a surprise, given his lack of success at Liverpool. Nevertheless, the Magpies are considering giving the Brazilian midfielder a fresh start in the Premier League. As the summer transfer window progresses, negotiations with Juventus will be crucial in determining whether Newcastle takes the risk on Arthur. Regardless, the club must prioritise strengthening their midfield with quality players to compete at the highest level in the Champions League and beyond.